Henry J. (Hank) Levy was born in Baltimore on September 27, 1927. Like any other child of that era, he was raised with the opportunity to hear a variety of music, ranging from favorite Sousa marches to the latest Tommy Dorsey hits broadcast live on coast-to-coast radio. Surrounded by the sounds of the big bands. Hank's interest in that form developed at an early age. These early listening experiences laid the foundation for what would become his life's work, the composition and teaching of a specifically American musical genre, jazz.
He began taking saxophone lessons while in grade school. Even as a youngster, he wanted to write his own music and by age twelve had completed the first of many compositions. While still in high school, he was asked to join Ken Hanna's band, filling a void left by the many Baltimore musicians called to duty in the armed services during World War II. Ken, a former trumpet player and arranger for Stan Kenton. introduced Hank to the big band scene, which included Stan Kenton's recordings and charts. Reminiscing, Hank recalls "what a kick it was, getting Kenton manuscripts to work on."

After graduation. Hank served as a musician in the U.S.. Navy from 1945-1948. He returned home and worked with his father and uncle in the family business, the Independent Beef Company, dealing in custom meats, fruits, vegetables, and fine wines. While helping out at the store, Hank often worked on his compositions, sometimes to the impatience of customers. "I used to tell my father, 'Just let me finish one more score page.'" He attended Peabody Conservatory for a year, but his talent and connections led him in another direction that would be a stepping stone to his future.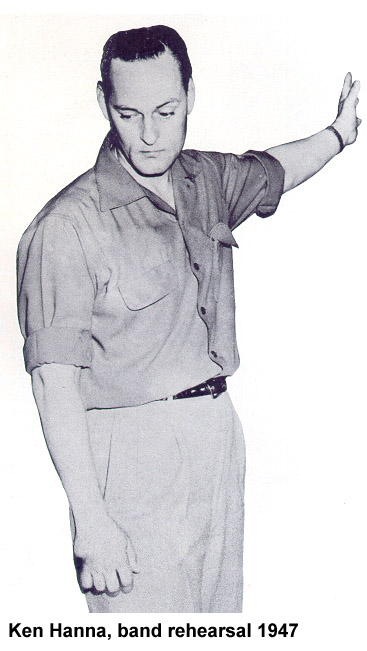 In January of 1953, Hank decided to visit Ken Hanna, who had relocated to California. Hank recalls the experience: "Ken was still writing for the Kenton band and had asked me if I had any charts I could bring with me. He told me that the Kenton hand was at the Palladium and would he rehearsing there. We would take the charts over and see if Stan would run them down for me. Stan was very gracious and gave me some time in front of the band, he said the charts were OK, but not right for his band. Stan said, 'You can't really write for this band yet. You'd have to spend some time with the band to know the guys and their personalities so that you could write more personally for the band.' He said that he saw some things he thought had promise and to keep on writing.

"The band took a break and then Bob Gioga went to talk to Stan and gave his notice. .Stan looked at Ken Hanna and said, 'Where am I gonna find a baritone (sax) player?' Ken turned around and pointed at me! Now when a guy like Ken Hanna recommends somebody, Stan will act on it. He came back right away and offered me the job. I told Stan that I really wanted the job, but had some reservations. 'I want you to be happy with what I'm doing as a player. Let me play first and then if you like it, OK.' He said, 'OK. sit in the band.' I said that I didn't have a horn and he said, 'You can use Gioga's.

"So, I've got about five minutes to become a bari player, I'm running through some things in a closet, trying to figure out Bob Gioga's setup, and I hear them getting ready to start. I'm scared to death—I mean, look who's on that stage: Lee Konitz, Bill Holman, Ritchie Kamuca, Frank Rosolino, George Roberts, Buddy Childers. Conti Candoli, Maynard Ferguson . . . and me! I tell you, I was about to soil my Pampers! Then a guy walks up to a microphone and says, 'NBC presents live, from coast to coast, A Concert In Minature Jazz, featuring the Stan Kenton Orchestra.'
Every Tuesday they used to broadcast these things. I looked over to where Bob Gioga was sitting and offered his horn back; he just waived his hand, as if to say, 'No thank-you.' Anyway, I survived, and Stan said, "Let's go.' I called home and said, 'I'm going with the Kenton band, and—by the way—could you send me enough money for a baritone sax?'"
After a six-month tenure with the band. Hank returned home to the family business. It was during this time that he became more determined to develop his compositional talents, and began to focus his efforts in that direction. In 1958, he got his first commission when Sal Salvador, a friend from the Kenton band, hired him to write for Sal's all brass big band in New York. Hank contributed many charts over the next three years and experienced the thrill of having his music recorded lor the first time.

Around this time, Dave Bruheck's album Time Out featured odd-meter compositions. Then, the 1962 Grammy Award winning album, Adventures In Time: A Concerto for Jazz Orchestra, was released by the Stan Kenton Orchestra. This album, written and arranged by Johnny Richards, acted as a catalyst for Hank's experiments in odd-meter music. At the same time, Hank was studying Bartok quartets and Stravinsky's works.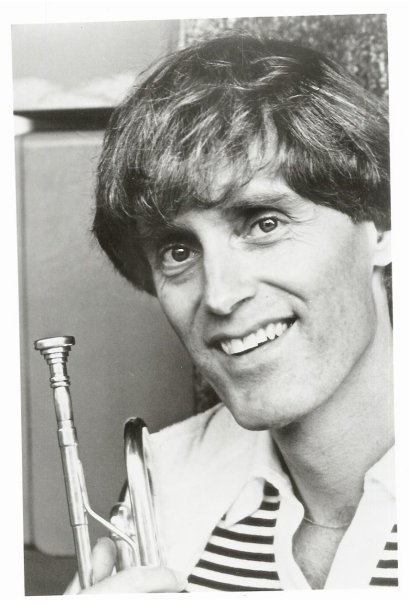 To try his forays into odd meters. Hank organized his own rehearsal band. His lead trumpet player, Glen Stuart, met trumpeter Don Ellis on a summer time tour. At the time, Don was studying Indian tabla playing, a rhythmically complex musical form. Later, when Don formed his own band in California, he hired Glen to play lead trumpet, Glen called Hank and said. "You and Don are experimenting along the same lines. Why don't you send us some charts?" As a result, Hank started writing for Don Ellis' band in 1965 and continued for the next ten years.

During this period, Towson State College had organized a ten or eleven piece stage band. Hank was hired to write, conduct, and provide a direction for the jazz. program, as well as to build a jazz library. Since he had not finished a college degree, the faculty listed him as a Visiting Guest Lecturer with the stipulation that he finish a music degree at the college. While keeping up with teaching and composing, he took classes the next two years—often sitting beside his own students!

Stan Kenton heard Hank's Towson State College ensemble performing the music Hank wrote for Don Ellis' band at the Intercollegiate Jazz Festival in Quinnipacc, Connecticut. Stan. a fan of Don Ellis, hired Hank to write for the Kenton ensemble. They continued to collaborate until Stan's death in 1979. Hank frequently served as guest conductor for live performances and recordings of his own music, and as an instructor and host for the Kenton clinics, which were held nationwide.

The Levy name began to attract students from around the country to Towson State, and the growing program attracted the attention of the music department chairman. Hank was summoned to the chairman's office where he was told, "Mr. Levy, we do not want to be known as a jazz college.' " Hank replied, "Sir, I am afraid you are too late."

Hank retired from Towson State University in 1991. but continued to write by commission. Many of his older works are available through a variety of publishing companies. He directed the Towson State Alumni Jazz Ensemble and was also active with several rehearsal bands in the Baltimore area. On February 25, 1997, Hank Levy was appointed Professor Emeritus at Towson State, continuing his long-standing and esteemed relationship with the school. He and his music continue to be an inspiration to students and professional musicians alike.
Hank Levy died of congestive heart failure on September 18, 2001 in Baltimore, Maryland
---
About Hank Levy Alumni Band
The Hank Levy Alumni Band is dedicated to performing the music of Hank Levy.
Most of the band members are professional musicians who studied and played with
Hank. Hank Levy was best known for his work as a jazz composer and arranger,
notably with bands led by Don Ellis and Stan Kenton, and later for his work as a
jazz educator. He was interested in giving jazz what he called "a kick in the rear
end" by using odd meters like 5/4, 7/4, 9/4 and 13/8, and by employing unusual
harmonies and voicings. His music was considered difficult to master but rewarding
to play by the various bands with which he was associated, including his own groups.
---