Born December 15, 1911 in Wichita, Kansas, Stanley Newcomb Kenton grew up in Bellflower, California; a suburb of Los Angeles Sometime around the age of 8, his mother, Stella, a classically-trained musician noticed her son's irrepressible aptitude for the piano and became his first teacher.
It wasn't long, however, before she realized he was graced with more than a natural gift for the keyboard and arranged for him to take lessons on the trumpet and alto saxophone from a local school bandmaster, who quickly noticed his ambitious, lanky protege had a talent to be reckoned with.
It soon became apparent to everyone young Stanley came in contact with that the intricacies of harmony, theory and counterpoint came easily to him and that he had no trouble at all assimilating and then elaborating upon the imaginative and unorthodox constructions used by the leading European Impressionists of the day; Claude Debussy, Maurice Ravel, Arnold Schonberg and Igor Stravinsky, all of whom he later celebrated in many of his own classically-inspired compositions: 'Theme For Sunday,' 'Sunset Tower,' 'Concerto To End All Concertos.'
Upon graduation from Bell High School he worked during the day as a rehearsal pianist in dance halls and theaters. At night he paid his dues in a succession of after-hours bars, clip joints and five dollar-a-night speakeasies prevalent throughout the depression-era southwest until he was able to assemble his own 14-piece orchestra in June of 1941. A dominant characteristic of this relatively small Kenton Orchestra was the choppy, staccato manner of phrasing that was especially noticeable in the writing for the reed section. In retrospect this continues to emerge as one of the most readily identifiable of all the Kenton ensembles. His early piano voicings, slightly reminiscent of ones used by the great percussion pianist, Earl 'Fatha' Hines, gradually found their own distinctive style when he reshaped his chord patterns and began adding augmented and diminished 5ths, 9ths, 11ths and 13ths, which began showing up in his arrangements.
Much of the original library, written by Stan, permanently changed the sound of big bands. Fiery, stratospheric brass, punctuated by explosive Latin and Afro-Cuban rhythms pushed the time sequences to Mach One and became a hallmark of the Kenton Orchestra. As cerebral a band leader as popular music has ever had, Kenton loved giving his Orchestra's titles.
He called his first Orchestra, 'Artistry In Rhythm' which he stayed with for the next seven years. Then, without any advance notice, he broke up the Band and spent the next six months orchestrating a new sound which he called 'Progressive Jazz. ' It was as though he had heard other bands catching up with him and had determined to move even further out. The rhythms were wilder, the voicings of the saxophone and trumpet sections more frenetic, the melody and the beat more obscure. It was during this time that Kenton added maracas, bongo conga drums and the Spanish guitar dazzling finger-style of Brazilian-born Laurindo Almeida to the Orchestra. Without a doubt Kenton's long-term fascination with South American rhythms and themes produced some of his most colorful and durable music, notably 'Cuban Fire' composed and arranged by Johnny Richards in 1956.
By 1948 the compositions Stan had written for 5 trumpets, 5 trombones, 5 saxophones and 4 rhythm had become an arresting, dominant force in contemporary music. Jazz aficionados from Southern California's Balboa Beach Rendezvous Ballroom to New York City's famed, subterranean Jazz club, Birdland, became enamored with the Orchestra's roaring, precision sound and helped make it one of the most successful attractions in the entertainment industry. In June of that year he filled the Hollywood Bowl with 15,000 people and sold out a midnight Carnegie Hall performance which included 300 folding chair placed on the stage alongside the Orchestra to help accommodate the overflow.
Long before the Rock phenomena overtook the United States the Kenton Orchestra was obligated to keep moving to larger venues in order to accommodate its ever increasing number of enthusiasts who thought nothing about traveling hundreds of miles in order to listen to the band for just one short, exhilarating evening. In 1953, when the Band was playing its first European tour but was unable to work in England, the London Melody Maker arranged for the chartering of a dozen planes, as well as a special Kenton boat excursion across the Irish sea that took Jazz-starved fans to Dublin. More than half the audience of 7000 that jammed the Royal Theatre had come over from England at a cost to many of two or three weeks' salary.
Critics on the other hand either loved or hated the 'Artistry In Rhythm' Orchestra. More often than not they were venomous in their cheeky critiques of the imaginative shoulder-shaking arrangements Stan and his young alter ego and protégé, composer/arranger Pete Rugolo kept adding to the library each time the band went out on the long road tours that wound throughout the United States, Canada, Mexico and in and out of the capitals of Europe. Paradoxically, experts who had spent much of their time castigating Kenton's and Rugolo's early efforts to shatter traditional and constricting time barriers later rarely acknowledged the two orchestrators had incorporated off-beat meters into Jazz long before Don Ellis took up the quest.
It was while the Orchestra was in England during the 1956 tour (the Kenton Orchestra was the first American entertainment group permitted by the British Musicians Union to tour that fabled land of Kings and legends since World War II), that Stan scored several original sequences for the Sadler Wells Ballet Company, along with composing the music for a grandiloquent ballet, featuring the Russe de Monte Carlo Company, commemorating Grace Kelly's Royal wedding to Prince Rainier of Monaco.
Upon his return to the United States he learned he was the 3rd member to be elected to the Down Beat Jazz Hall of Fame; an honor established for a select few of outstanding musicians who had contributed the most to Contemporary American Music in the 20th Century. Subsequently he won the Playboy Jazz Poll in the leader category six times and three Grammy Awards for 'West Side Story,' 'Adventures in Jazz' and 'Adventures In Time.'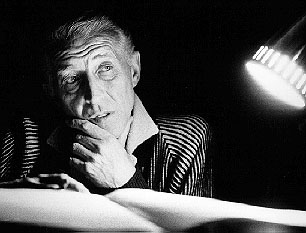 Kenton's boundless energy and determination to experiment (one of his detractors referred to it as an 'ecclesiastical obsession') with a mosaic of complex musical architecture and odd meters enabled the Orchestra to continually broaden its creative horizons. Over the years, it also cost him a cadre of fans who felt confused and betrayed when he steadfastly refused to honor their requests to play 'Concerto To End All Concertos', 'Eager Beaver,' 'Interlude,' 'Lover,' 'Opus In Pastels' and 'Minor Riff;' all the inventive, crowd-pleasing scores, using flatted fifths, sevenths, ninths and elevenths long before the Bop Era began tearing it up along New York City's famed 52nd Street, that had set the Kenton Orchestra a millennium apart from the more bouncy, 'lickety-split' sound of bands synonymous with the Swing Era.
On more than one occasion Stan drolly confided to friends: "I've lunged too far ahead! I've been told, and I believe it, if I had stayed with 'Artistry In Rhythm' and had not moved so quickly into another phase, 'Progressive Jazz,' we would have had the biggest commercial success of any band the country had ever known and I probably would have been a millionaire many times over. I also would have been bored out of my skull and no doubt ended up on some 'pillow farm' somewhere high atop the Hollywood Hills."
Anyone who was following the band at this time knew he was sincere about continuing to seek out new and innovative ways to make the Orchestra sound as exciting and contemporary as possible. In the summer of 1950 he added a full string section, along with oboes, French horns and bassoons to the basic 'Progressive Jazz' setup which increased the Orchestra's complement of 19 sidemen to 44 (outfitted in formal wedding attire); commissioned a program of classical, impressionistic compositions fused with Jazz harmonies to be written and titled it 'Innovations In Modern Music.' If Stravinsky and Darius Milhaud had seemingly been working to bridge the gap from classical music to Jazz, Kenton and his arranging staff seemed to be working on the same bridge, proceeding from the Jazz side of the crevasse.
This provocative next step along the Orchestra's musical continuum, although hailed as a critical success, was a financial failure. Nonetheless it clearly demonstrated Stan Kenton's unerring ability to meld symphonic elements with contemporary Jazz. It also served as an incubator for a vast repertoire of classical concert pieces that continually flowed into the library for the next 30 years and was a showcase for a legion of extremely talented musicians.
Two decades later he again combined the 'New Era In Modern Music' 19-piece Jazz Orchestra with acres of strings, French horns, woodwinds, flutes and a megatherian timpani section. 'The Los Angeles Neophonic Orchestra', as it was rather pedantically mislabeled, played to capacity, standing-room-only audiences at the Los Angeles Music Center where it received high acclaim from a responsive audience comprised of Kenton enthusiasts, musicians, musical educators, the media (even Leonard Feather gave it a glowing review) and people who just loved to listen to great music.
However, due to enormous financial constraints and the transcontinental nightmare involved with moving such a husky organization from city to city, the Neophonic Orchestra was disbanded after less than a dozen performances. It also was the catalyst that ended Stan's 25-year relationship with Capitol Records who, for some inexplicable reason, refused to record the Neophonic Orchestra live at the Music Center. The one album that was recorded in a studio setting hardly captured any of the driving intensity and flashing solo work which brought the audience to its feet after each number.
In the summer of 1960, while the Orchestra was in residence at Indiana University at one of the many week-long music camps Stan conducted for young students from colleges across the country, he became disenchanted with the sound the Kenton Orchestra was projecting and at Gene Roland's urging decided to add an additional five E-flat trumpets to the five B-flat section. After determining that a brace of ten trumpets fell far short of capturing the kaleidoscope of rich tonal colors he was seeking he and composer Johnny Richards, who headed up his arranging staff during the late 1950s and 1960s, worked closely with Conn Instrument to develop a new instrument: the Mellophonium.
A brass instrument, keyed in F, which slightly resembles an unbent French horn, the mellophonium picked-up a spectrum of sound that had lain virtually untouched between the trumpets and trombones. With a range a fifth below that of the trumpets the mellophoniums gave the ensemble passages a sonorous richness never before heard or anticipated. On March 29, 1961 the 'New Era In Modern Music' Orchestra - built around a mellophonium library of Kenton, Holman, Richards, Niehaus and Roland scores - was premiered at the Riviera Hotel in Las Vegas. An early indication of its success was revealed when hotel management swiftly changed the room's tables and chairs to smaller ones following the first set in order to double the occupancy and send the whirr of the bar's cash register into quadruple over-time.
After three years of touring and eleven rather diverse recordings, including a Christmas album and an album of country & western songs done in collaboration with cowboy singer Tex Ritter, both of which employed just the 14-piece brass and rhythm sections, Stan became restless and decided once again to alter the Band's format by abandoning the 4-man mellophonium section and reworking the 'New Era In Modern Music' Orchestra setup.
As expected, this new configuration of 5 trumpets, 5 trombones, 5 saxophones and 4 rhythm underwent a series of Kenton-inspired changes. The trombone section, comprised of 3 tenor and 2 bass trombones, was enhanced by one of the bass trombonists doubling on tuba which gave the section a brooding; medieval sound.
The saxophone section, built around the lead alto, was complemented by two tenors, a baritone and bass sax. By anchoring all the bass instruments firmly beneath the lead alto and trumpets Stan and his arrangers were able to create a new 'Adventure in Jazz:' a descriptive title he later used on several albums to define this extremely productive musical period marked by over 350 fiercely original compositions.
"By adding more bass to the bottom line we were able to stabilize it which kept the ensemble work from fragmenting as the five-man trumpet section soared high in the upper registers," he explained during a lengthy interview with TIME Magazine just before leaving on an extended tour of the United States, Canada, Asia and Europe.
"We also made the bass player responsible for maintaining the time pattern, which in turn enabled the drummer to work at a different level so he could turn the beat around and back on top again using two, huge 28" Zildjian ride cymbals and a variety of very sharply-tuned snare drum patterns to make damn certain everyone knew where 'One' was at all times.
"No easy task, " he laughed, "Hell, in one Holman concert arrangement Willis changed time signatures three times! Talk about staying focused for nine and a half minutes; I was afraid to breathe for fear I'd drop a beat and all hell would break loose!"
An iconoclast of the first degree, Stan always believed in looking to the future. In fact, one of his often heard comments to the band was: "Never look back. It's lost energy." He abhorred nostalgia and reminiscing about the past which, no doubt, accounted for his refusal to play any request which was not in the library other than his theme, 'Artistry In Rhythm,' 'Peanut Vendor' and 'Intermission Riff'.
As far as Stan was concerned the long, historic road the Kenton Orchestra had traveled for close to four decades was not to be tampered with. It is also generally agreed that it was the arranging staff under his ever discerning leadership who kept urging the Orchestra to keep moving forward and conquer a brave new world of dazzling harmonies, intricate time changes and maddeningly demanding ensemble shifts. Although much of the library was a showcase for original writing, the Kenton Orchestra demonstrated time and again it was in a class by itself when it came to sculpting ballads with impeccable taste and sensitivity.
Stan's sensuous arrangement of 'Street of Dreams' and Dee Barton's poignant and haunting constructions within 'Here's That Rainy Day' are but two of the timeless standards that made the Kenton Orchestra a favored attraction at over 1500 college and university alumni homecomings and proms. Time and again, couples would come up to him and say: "We fell in love dancing to 'I'm Glad There Is You, ' " or "Our son was conceived one evening listening to 'Moonlight In Vermont. ' " Although these intimate revelations secretly pleased him they also embarrassed him beyond words. More often than not, he would mumble a quick 'Thank You', turn aside and beat a hasty retreat back to the bandstand.
Another important dimension to this Orchestra, the last Stan led before his untimely death in 1979 from an aneurysm he incurred during a fall in Philadelphia, was his and Bill Holman's implementation of their intricate 'hidden note concept.'
Simply stated, he and Holman ascertained that if a given set of chord sequences was meticulously, precisely arranged a heretofore silent note would 'glide-in' and be heard deep within the primary chord. The immense power unleashed by this dazzling discovery produced lush cascades of orchestral sound that one music critic poetically referred to as 'Kenton's sweet sound of thunder.'
During their 3-week long engagement at Basin Street East in New York City another critic wrote: "Last night the excitement and energy generated by the Stan Kenton Orchestra blew the west wall of Basin Street East 15 feet into the kitchen area! "Never before has a big band displayed such an enthusiastic command of its library! I urge you to see Stan Kenton's dynamic musical centurions in action. It's an evening I assure you, you'll long remember."
Interestingly enough, the prodigious output of original compositions and arrangements written by Stan, Dee Barton, Hank Levy, Bill Holman, Ken Hanna, Gene Roland, Johnny Richards and numerous other arrangers, who were quite willing to help him push the creative edge as far as they dared, continue to be employed as teaching aids in many of the major universities and music schools throughout this country and Western Europe.
Especially interesting to musical educators is the effortless manner in which the Kenton arranging staff deftly tempered a stunning array of iridescent harmonies against such complex and formidable time meters as 5/4, 7/4, 12/8 (divided 3+3+2+2+2+2), 13/8, 14/8 (divided 2+2+3+3+2+2), 6/8 and 9/8. Many also consider the trombone choral patterns worked out by Stan in collaboration with lead trombonist Bob Fitzpatrick established a creative milestone that has been slavishly imitated yet never equaled. Night after night, Fitzpatrick's big, buoyant lead notes opened up a blazing doorway for the rest of the Orchestra to stride through and gallantly march across a musical landscape that was ever evolving. There would be no turning back. Ever!
Believed to one of the most creative Jazz artists to have performed in the last 50 years (even his most vocal critics agreed he was a brilliant composer and arranger), Stan Kenton has left us with a musical legacy that quite possibly will never be equaled.
At least not in our lifetime.
Even now, 20 years after his death -- August 25, 1979 -- his music is as fresh and imaginative as the day it was first performed in 1942. What's more, the undeniable 'Kenton Touch' graces each of the more than 2500 scores written for the Orchestra by Stan and the two dozen or more extremely talented composers and arrangers whose list of musical credits reads like a Who's Who of the Jazz World.