The Date of Dates
Most of the club settings we played at were so intimate they resembled long, narrow closets. A story, no doubt
apocryphal, circulated that the night the legendary Jazz impresario, Ralph Watkins, opened New York City's famed "Basin Street East" several of the waiters keeled over from claustrophobia and had to be rushed to Bellevue Medical Center for a whiff or two of oxygen.
It was apparent on the night we began our 3-week engagement that once the maximum number of patrons that could be crammed into the club was reached it wasn't going to be easy to contain Stan's 23-piece Orchestra on the club's postage-size stage. In fact, 'Basin Street East's" bandstand was so minuscule the five saxophones ended-up sharing floor space with a revolving group of fabled and near-famous luminaries whom the maitre d', thanks to generous tips, was obligated to seat directly in front of the stage. There was just one small problem with this arrangement; that was the number of free drinks that were continually passed over to the reed section. However, being the professionals they were and not wishing to incur Stan's wrath they did their best to remain relatively sober until the final set of the evening.
Due to the narrowness of the club, one of the five licensed owners (Ralph Watkins only fronted the club), a giant of a man who rarely smiled, told me in a voice honed to surgical precision:" Tell your boss to keep the trumpet level down. This place is too small and too intimate to crank the volume up,' he icily said, pointing his finger toward the low ceiling, "We don't want to scare the customers with all that screaming noise he makes."
I passed his directive along to Stan, who was not terribly pleased. Neither was Dalton Smith's trumpet section overly thrilled when word was passed to them "to cool the upper register work." Interestingly enough it wore the trumpet section out much faster when they had to blow softly. The atmosphere in the club remained definitely subdued for the first 15 minutes or so on opening night until a tall, elegantly dressed gentleman, surrounded by a bevy of drop-dead gorgeous models, dramatically rose, tipped his glass toward the trumpet section and yelled out to Stan: "Hey, Stan, how about letting the trumpets soar and roar. Hell man, that's the big reason why we're all here!"
His request was immediately followed by a thunderous round of applause from everyone, including busboys, maitre d's, waiters and bartenders, many of whom had worked in front of the Band during previous engagements at the Commodore Hotel and 'Birdland' and were well aware 'Basin Street East' would be jammed once word got around that the Stan Kenton Orchestra was in town. That meant big business and big tips.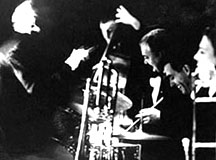 With that, Stan kicked-off Bill Holman's powerhouse arrangement of 'Limehouse Blues' in what sounded like double-double time. Turning ever so slightly to the audience with a huge grin on his face he shot his arm out, signaling the trumpet section to stand up, lift their bells skyward and grab a piece of the stratosphere. The first megaton blast from the Orchestra's famed Samurai Warriors as they began their dazzling ascend up a series of Holman superbly-crafted diminished 11th & 13th chords shook 'Basin Street East' with such ferocity a loose ceiling tile came crashing down and landed atop the piano, missing John Worster's bass by a fraction of an inch.
I looked over at our friend, 'Mister Tiny,' who was now smiling ever so slightly as he looked out over the thrilled capacity audience and began mentally clicking off the vast amount of business "Basin Street East" would undoubtedly be doing during our three-week stay.
The following morning, the renowned Jazz critic, Stanley Wilson, wrote in the 'New York Times' "That last night the power & majesty of the great Stan Kenton Orchestra moved the west wall of 'Basin Street East's' kitchen 15th feet out onto Lexington Avenue. I urge you to get over there and hear Kenton's great band before the other three walls fall."
Thanks to the excellent press we received, revenues for 'Basin Street East' far exceeded the five owner's expectations. Most nights the club played host to a score of celebrities and musicians who dropped by on their night off to say hello to Stan and the guys, many of whom they had worked with in the past in Las Vegas and Hollywood.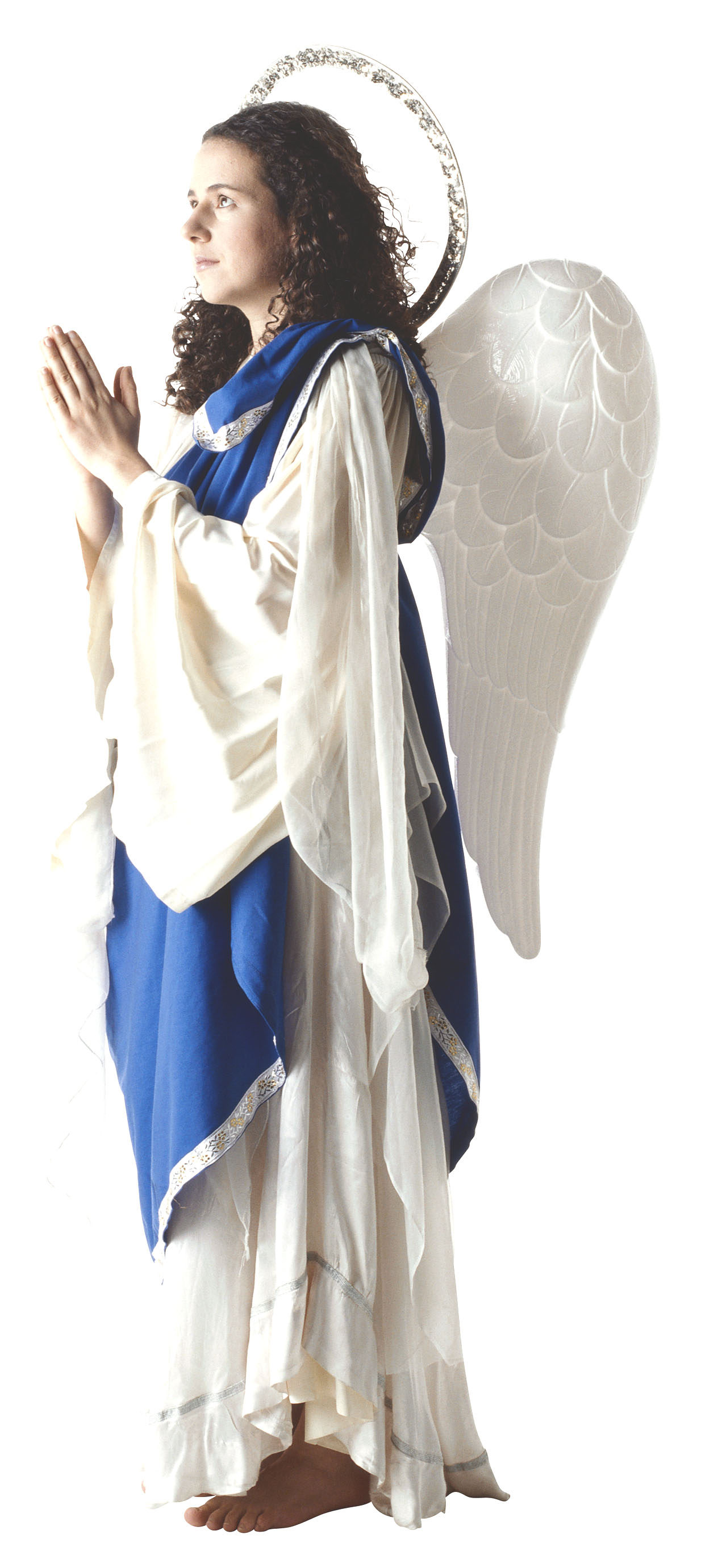 It also was not uncommon to see one of the city's top Mafia captains sitting ringside with two or more of his lieutenants and their 'dates' all of whom were young enough to be their daughters. Truth was, one of the men actually was accompanied by his daughter, a tall, raven-haired, 17-year old beautiful angel, named Adrianna.
Stan, thank god, was the first to notice that she was doing everything possible to make eye-contact with one of the trombonists, who suddenly began falling under her spell. At one point she wiggled her fingers at him and threw him a 1000-watt smile, which he acknowledged by wiggling his slide back and forth.
At the break Stan took the guy aside and explained that discretion was, certainly in this case, the better part of valor. That, under no circumstances, was he to encourage the young Mafioso princess's advances and attempt to meet her unless he wanted to end-up in some alleyway with a pair of broken arms, or worse yet, a split lip which would abruptly end his playing days. Mafia bosses, Stan patiently explained, were known to become tyrannical when it came to monitoring the comings and goings of their daughters, whom they treated like royalty. Like it or not, a jazz musician was not considered in the same exalted league as a Mafia 'princess'.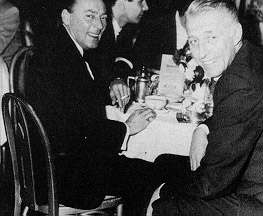 Convinced he had gotten through to the young trombonist he gave him a fatherly pat on the shoulder and turned to sign some autographs, then continued over to the bar to say hello to Woody Herman, who had dropped by to hear the Band before returning to the Waldorf-Astoria where he had opened the night before with a sextet, which he found economically more manageable than one of his usual 17-piece 'Thundering Herds.' Stan told Woody we would try to get over to the Waldorf before the week ended and catch a set. If time permitted maybe we could even get together for dinner, which was fine with Woody since he wanted to talk to Stan about some charts Roland had dropped off not realizing he had recently downsized his band. "I think," Woody laughed, "he's trying to palm off some material he wrote for you. I tried to reach him, but the girl he always stays with when he's in the City said she thought he had gone back to LA."
Even though the lighting throughout the room was subdued, it was still possible to notice many couples, both young and old, reaching out and clasping hands while the Band made their way down a joyous 'Street of Dreams.' This particular arrangement of Stan's gracefully captured an unforgettable moment in time which only lovers shared. No matter how many times it was played, women, without fail closed their eyes and slowly cradled their heads against their partner's shoulder, quietly drifting off to some faraway place that existed only for them.
'Street of Dreams' was also an excellent example of Stan's uncanny ability to build and sustain a mood which had universal appeal. Even our taciturn friend, 'Mister Tiny', was swept up in the arrangement's eloquence. You can imagine Stan's surprise the night he and his wife were seated at a table close to the piano and during the second set he leaned-over and quietly asked Stan if he would play 'Street of Dreams.' And sure enough, midway through Stan's luminous piano solo 'Mister Tiny' took his wife's hand in his. From that magical moment on we knew 'Basin Street East' was our's to savor and enjoy for the remainder of the time we were there.
Then there was the night Frank Sinatra tried to slip into the Club with Ava Gardner without causing a commotion. By the time they reached their table in one of the far corners of the room everyone was well aware who had arrived. Although they had been divorced for several years they remained good friends and had long put their past differences behind them.
Since it was common knowledge among the entertainment columnists that Frank saw Ava whenever he came to New York they were followed by photographers every where they went. Both were inveterate Jazz lovers and known to make the rounds of several of the clubs before calling it a night somewhere around 4:00 AM. Once they learned Stan was in town they were the first of many celebrities to make it over to our opening night.
Few knew Sinatra and Stan were close friends.
A Debt of Gratitude
And few knew Frank never forgot the kindness Stan extended to him when Capitol dragged their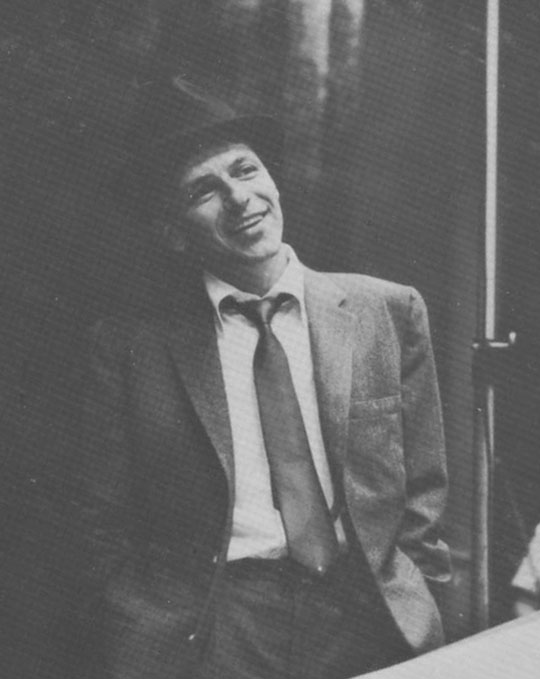 feet about signing him to the label in the early 1950s. Frank's robust ego and, deservedly or not, high-handed reputation for being difficult to work with had proceeded him to the Tower's14th floor and none of Capitol's senior executives were anxious to extend a helping hand to an artist whose career was in shambles. In one fell swoop Sinatra had lost his recording contract, lost the only woman he really ever loved and was labeled unbankable by every film studio in Hollywood. When Stan learned Columbia Records had cut Frank lose he called Lee Gillette at Capitol and recommended they sign Frank without delay. Gillette demurred, explaining that there wasn't a producer at the Tower who would work, in his words, with 'that ungrateful, arrogant, little sonavabitch.'
"God dammit, Stan" he continued, "the little bastard has burned his bridges with everyone in the industry. He's got a big, overblown ego but he conveniently forgets other people also have egos. The difference is they manage to keep their's under control. Maybe their ambitions are not as consuming as his, but that doesn't mean they want to be treated like one of his god damn lackeys. Besides, we already have a celebrated male vocalist. Or have you forgotten Nat Cole is a Capitol artist?"
Stan told him, "No, he hadn't forgotten Nat Cole was with Capitol. But why not cover their bases, like some of the other record companies had done by having both a white and Black artist of equal stature?" Gillette told him that was something that might be considered if Nat and Capitol's executive committee were so inclined, which he didn't think would soon happen. Not now! Not ever! Stan, infuriated by Gillette's intransigence, cut the conversation short and told him he would be in his office at 10:00 am the following morning.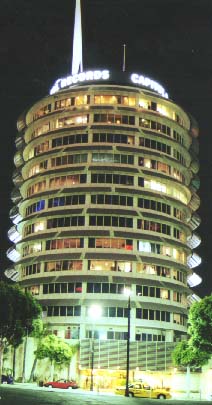 Before Gillette could say anything Stan had slammed the phone down. Gillette tried to call him back, but Stan had already placed a call to Nat Cole asking him if he would have any problem with Frank joining the label. Nat said no, but he wished Gillette had let him know they had signed Frank. Stan assured him Frank had not been signed, but that he was laying the necessary groundwork to see Gillette and Glenn Wallich, the president of Capitol, in the morning and if they didn't see the error of their ways by issuing a contract to Frank that afternoon all hell was going to break lose. Nat roared with laughter at Stan's determined resolve, reinforcing Stan's confidence to go head-to-head with Capitol's management. Nat also assured him that if he was needed he was available to fight the fight.
The next morning Stan arrived early for his meeting with Wallichs and half a dozen of Capitol's senior executives. (being prompt and on time was one of Stan's most endearing assets). Wallich, one of the most knowledgeable executives in the industry, was noted for his civility and innate good manners. He greeted Stan warmly, asked him if he'd like some coffee, then proceeded to get right to the business at hand. Stan attempted to say a few words, but Wallichs held-up his hand and told him he thought Stan should wait and hear him out.
Wallichs was well aware, that although Stan's album sales did not come close to what many of Capitol's other artists did, he was still a valued and preeminent member of the Capitol family. Stan, along with Nat 'King' Cole and Peggy Lee, was one of the first artists the fledgling company had signed in the summer of 1942. Their combined talents gave the company stature and respect in an industry that was dominated by RCA Victor, and Decca. In exchange for being given carte blanch to record his type of music with little or no interference from top management, which at that time consisted solely of the three founding partners; Wallichs, film producer Buddy DeSylva and composer/lyricist Johnny Mercer, Stan agreed to promote, not only his own albums but the albums of other artists as well while he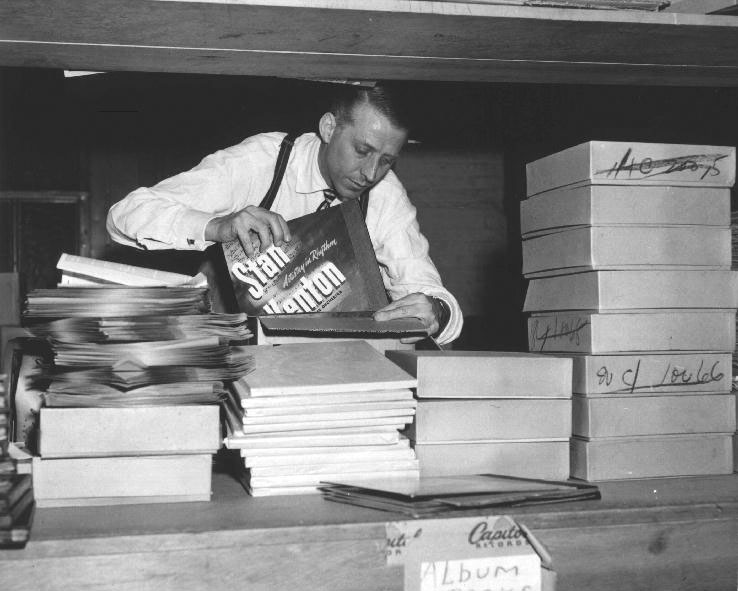 was on tour.
In the months that followed, many a record store owner did a double-take when they saw Stan Kenton walk into their store carrying an armful of records and several displays. Stan, unlike most entertainers, also very agreeably made himself available for record store openings, personal appearances and radio interviews. For the next several years he was Capitol's 'roving ambassador of good will.' Something Wallichs kept in mind anytime Stan asked for something the younger executives felt was beyond the norm and should be denied.
He briefly enumerated Stan's many contributions to the company for the benefit of those younger executives who were not around when the three partners began the firm in the back of the Wallichs' family music store, now Tower Records) on the corner of Sunset & Vine. He quickly moved on, sensing Stan's discomfort with the important part he had played in the company's success.
"I think you will be pleased to know," he continued, "that after a brief discussion we had earlier this morning, we believe your recommendation, or should I say, 'mandate' (at this point he laughed) to sign Mister Sinatra to our label is a valid one. I am most appreciative of your bringing to our attention Mister Sinatra's undeniable fine talents, which will certainly be an asset to this company for many years to come. (at this point he glared at the two younger executives who were fidgeting in their seats)
"Furthermore, we are prepared to extend to Mister Sinatra every resource available to help re-establish him as a top recording artist. He then stood up, reached across his desk and shook Stan's hand. "I am once again indebted to you for bringing this matter to our attention." He then clasped Stan on the shoulder, walked him to the door and in a voice dripping with authority said for the benefit of all who might have questioned his leadership, "Mister Sinatra's personal manager will be contacted at the conclusion of this meeting and told of our decision. I would also like both you and Mister Sinatra to join me at a small dinner party at my home on Saturday evening to celebrate what I consider a momentous occasion."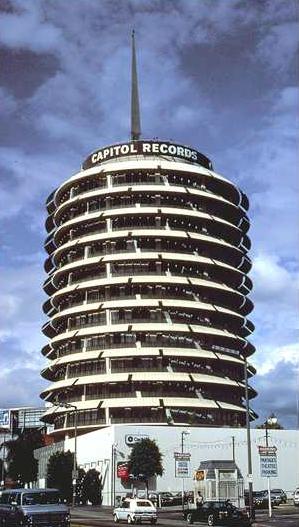 The meeting with Wallichs lasted less than ten minutes. It was, for Stan, a memorable lesson in power politics, along with emphasizing to everyone present just exactly who was in charge of Capitol Records, Inc. From that point on whenever Stan wanted something done, he first, as a matter of courtesy, ran it by Gillette, then went directly to Wallichs. He was the only Capitol artist ever permitted to work outside the system and handle his recording career as he saw fit without any meddling from the executive floor.
Although Sinatra was initially signed to a one-year contract with options, Glenn Wallichs, true to his word, opened up all of Capitol's vast resources to him. Top producers. Top conductors. Top recording engineers. Topped off with a brilliant promotional campaign welcoming him to the label. Frank reciprocated by providing the Tower an album of classic Sinatra tracks entitled, "In the Wee Small Hours," which not only returned him to star status but added immeasurably to Capitol's revenues that year by going platinum.
Over the next six years Frank's association with Capitol was a productive one, resulting in some of the finest music Sinatra ever recorded. Thanks to some very astute guidance upon the part of Capitol, coupled with his inherent good taste, Sinatra produced one top selling album after another. In addition to his recording career being restored back to the preeminent position he previously held with Columbia Records his television and film career brought him added acclaim and immeasurable wealth.
Capitol, nonetheless, was perceptive enough to realize that, given Sinatra's often out-of-control ego success would ultimately overtake his recent willingness to allow anyone but himself to exercise control over his multi-dimensional career.
So it was that tempers began fraying, both with Frank and Capitol's management. It didn't take long before Sinatra made it abundantly clear he would tell them what he would record and when. He fought with top management and his producers to such an extent that not one of Capitol's senior A&R men wished to be assigned to him. It was, as far as they were concerned, the kiss of death and a life-shortening experience. Frank also went public with his criticism of Capitol and the way they handled their artists. The end was near. And much sooner than most expected.
After recording one last album with Capitol he left to form his own record company,' Reprise', which many in the industry disparagingly referred to as a 'paper company.' No recording facilities; everything was produced at a commercial studio, Universal Recording; no sales, marketing or PR departments; no distribution network like Capitol's wholly-owned subsidiary, Capitol Records Distributing Corporation; no upper echelon management support to review and discuss current and future strategies. Nothing more than Moe Ostin, the titular head of Reprise (everyone was well aware who was running the new firm). It was anyone's guess how well Frank's new company would fare given the vast amount of competition for record sale exposure and air-play that had sprung-up over the last few years.
It also didn't help matters that the United States and Western Europe were in the throes of 'Beatle mania,' along with sitting on the threshold of the Rock phenomenon.
Only time would tell whether or not the country's most celebrated 'saloon singer' could continue to romance a substantial audience with songs 'for only the lonely' and for those in love, especially now that he had elected to go it alone. Capitol was totally unprepared for the churlish maneuver Frank pulled by re-recording at 'Reprise' the last album he had done at Capitol. Same tracks. Same arrangements. Same phrasing. When appraised of this sly, but illegal entrepreneurial stunt, Capitol immediately issued a cease and desist warrant, which resulted in the album being shelved and a generous amount of studio and session time never being recovered.
None of Sinatra's dealings with Capitol had any impact on Stan with regard to his and Frank's relationship. He, too, thanks to a recent shift in senior management (Glenn Wallichs had retired, followed by several key executives), began experiencing the feeling that Capitol was not as interested in the Stan Kenton Orchestra as they once were. He was especially upset that several of his recent albums had been put into the marketplace with little or no promotion.
Very few of the Capitol sales representatives ever bothered to show-up at the dates, which was considered a breach of good manners. Very little was being done back at the Tower to sustain, and enhance Stan's image as one of the most innovative artists in Jazz. It seemed that corporate was only interested in promoting 'The Beatles,' 'The Kingston Trio' and the obscure, but soon-to-be-discovered 'Beach Boys.' It was generally agreed that Capitol's much admired business acumen and management foresight had taken a backseat to greed.
It also was no secret that Stan and several of Capitol's other long-term artists felt Capitol was being extremely short-sighted by leaving them in the lurch and concentrating all their energies on the younger artists. Consequently, most everyone who was aware of Frank's simmering feud with Capitol sided with him and not with corporate. They were also secretly envious of Frank's decision to personally take charge of his destiny and not permit anyone to sit Buddha-like atop his multi-dimensional career.
As far as Stan was concerned the inevitable die had been cast and it was time to move on.
Just Friends. Lovers No more
Often the respect one artist has for another is so personal neither puts it on public display. For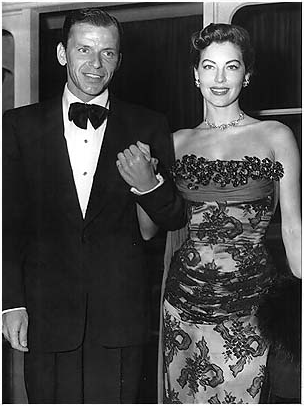 example, the last thing an entertainer of Sinatra's stature would have done would have moved toward the bandstand and greeted Stan, effectively moving the spotlight from Stan to himself. That was not only unthinkable, it was considered unmannerly. Not to mention being very much out of character for both men. It was obvious to everyone who was in attendance that night that Frank and Ava tried, with as much reserve as possible, to slip quietly into the Club without drawing attention to themselves. The fact that it didn't happened was due more to Frank and Ava's celebrity, than anything they did.
What did happen, once they were seated, went unnoticed by everyone. Three numbers into the set, Stan moved to the piano and began the opening chords to 'I Am Glad There Is You.' Once again, a curtain of polite silence fell over the Club as the Orchestra, working above Stan's long, flowing piano lines, began to weave together a romantic mosaic of undeniable love. The kind of love destined to last forever; shared only by those who have forged an intimate bond of affection.
Toward the end of the arrangement the trumpets slowly began moving down in half-steps, gently nudging aside the mellophoniums before coming to rest atop a series of elegantly constructed piano chords. As he moved from the piano back to the center of the stage Stan looked over at Frank and Ava and moved his head ever so slightly in their direction, touching his face with his index finger to let them know 'I'm Glad There Is You' was done especially for them.
Stan's moves were so imperceptibly executed no one except bassist John Worster and percussionist Jerry McKenzie caught them. At the close of the number, Stan's graciousness was acknowledged by Frank and Ava as they lifted and tilted their glasses in his direction.
Again, no one noticed except Worster and McKenzie, who by now realized they had been privileged to witness a moment of deepest affection shared by three people of extraordinary talent.
Worster was so impressed with the little scenario he had witnessed he talked about it for the next several days, being very careful, however, never to let Stan know he had accidentally stumbled into his private little world.

end of part one